Read Time:
2 Minute, 32 Second
Diabetes is a chronic health condition that affects millions of people worldwide. It doesn't merely impact blood sugar levels but can also have far-reaching effects on various organs in the body, including the eyes. Early detection of diabetes-related eye problems can lead to more effective treatments and prevent vision loss. In this article, we will explore the signs that diabetes is affecting your eyes.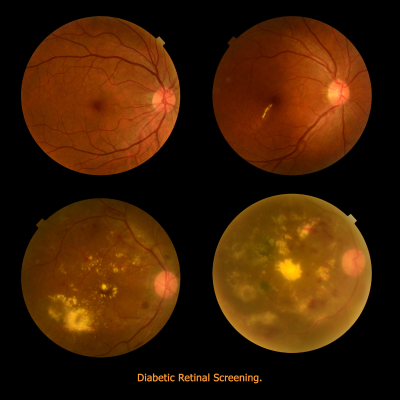 1. Blurred Vision
One of the early warning signs that diabetes is impacting your eyes is blurred vision. High blood sugar levels cause the lens in the eyes to swell, changing their shape and affecting the individual's ability to see clearly. Although blurred vision can be a result of various issues, individuals with diabetes should consider it a red flag.
2. Floaters
Floaters are small specks or lines that float into the field of vision. They can be a normal occurrence but can also indicate retinal damage due to diabetes. When caused by diabetes, floaters are often accompanied by other symptoms like blurred vision.
3. Frequent Changes in Vision
People with diabetes may experience frequent changes in their vision, with eyesight shifting from clear to blurry over short periods. These fluctuations can often be linked to varying blood sugar levels, indicating that diabetes is affecting your visual system.
4. Cataracts
Although cataracts can affect anyone, people with diabetes tend to develop them at an earlier age. Cataracts cause the lens of the eye to become cloudy, leading to impaired vision. Proper management of blood sugar levels can delay the onset of cataracts.
5. Glaucoma
Individuals with diabetes have nearly double the risk of developing glaucoma. It occurs when there's an increase in pressure inside the eye, leading to optic nerve damage and vision loss. Early detection and treatment are crucial in managing the disease.
6. Diabetic Retinopathy
Dr. B Khantsi, an esteemed ophthalmologist, underscores the importance of regular eye check-ups for individuals with diabetes, emphasizing that diabetic retinopathy is one of the most common and severe complications. This condition occurs when high blood sugar levels damage the blood vessels in the retina. Symptoms can include floaters, blurred vision, dark or empty areas in the vision, and vision loss.
Preventive Measures
Regular Monitoring: Keep a close check on blood sugar levels, maintaining them within the recommended range.
Annual Eye Exams: Schedule comprehensive eye exams yearly, or more frequently as advised by your eye doctor.
Healthy Lifestyle: Adopt a balanced diet, regular exercise, and avoid smoking to mitigate the risks associated with diabetes-related eye conditions.
The eyes are one of the most vulnerable organs affected by diabetes. Recognizing the signs early and seeking professional medical assistance can significantly reduce the risk of severe vision loss. Implementing preventive strategies and managing diabetes effectively are paramount to safeguarding visual health. Make it a priority to understand the potential eye-related complications associated with diabetes, and stay vigilant to the signs that diabetes is affecting your eyes.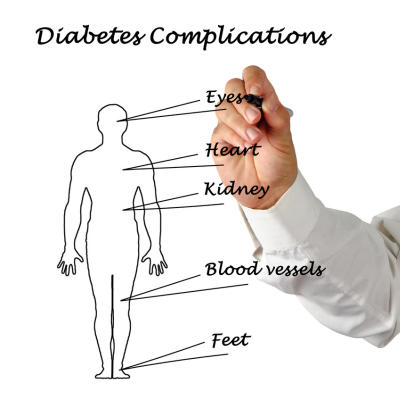 Stay informed, stay proactive, and prioritize your eye health for a brighter, clearer tomorrow.